Record number of Afghan refugees settle in Columbia
By Zach Boetto | November 26, 2021 | Click here to read the full article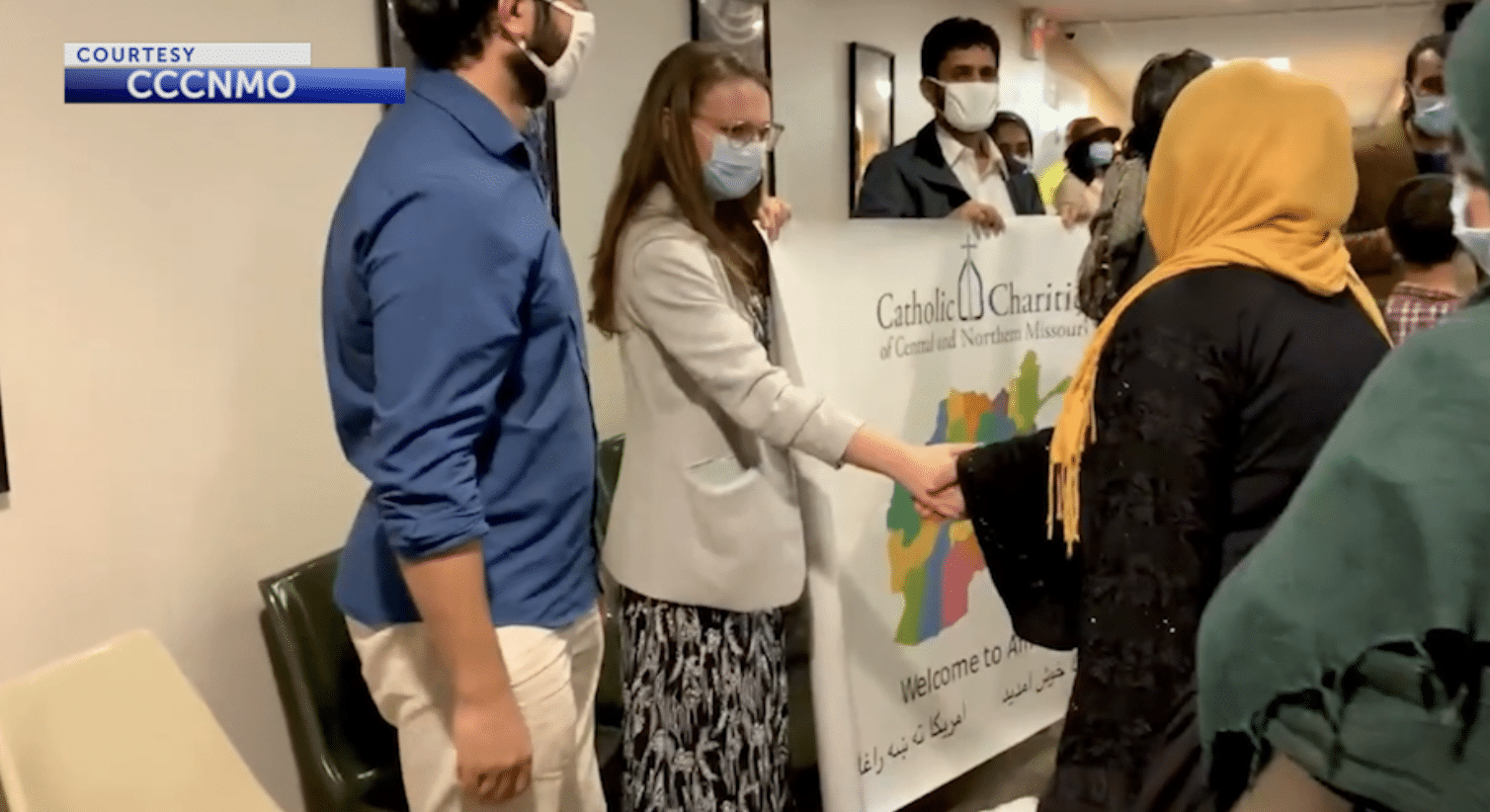 COLUMBIA, Mo. (KMIZ)
A record number of Afghan refugees have found a place to call home in Columbia over the last two months.
Since Sept. 26, Catholic Charities of Central and Northern Missouri has welcomed 207 new Afghan refugees, including four new babies. For context, the highest number of arrivals CCCNMO ever welcomed over 12 months was 229.
"We've never experienced anything quite like this as far as the sheer number of folks coming in at once and so it's kept all of us very, very busy and I'm so grateful on Thanksgiving to have the wonderful staff that I have who've been doing this work," said Dan Lester, the executive director with CCCNMO.
CCCNMO is a Local Resettlement Agency tasked with helping welcome every refugee that arrives. For 46 years, it's served as the only LRA in mid-Missouri.
"This has been an unprecedented and hopefully, once in a career type of event as far as having this many people arriving in this short of time and having to provide all those services that we provide, finding that initial housing, having that culturally appropriate food, getting people connected to the health care system, starting to work with employers, just taking care of all of those things," Lester said.
CCCNMO provides many different programs to help refugees integrate into Columbia society, including English learning and employment services.
Lester says each refugee coming to mid-Missouri has a different background and understanding of American ideals.
Read the full article online: https://abc17news.com/news/2021/11/26/record-number-of-afghan-refugees-settle-in-columbia/