We provide care and create hope for people across our 38-county service area by offering:
Financial Wellness
Predatory Loan Relief
Interagency Resources:
The Community Services Housing Counseling program is equipped to assist community members in many aspects of housing. Individual counseling is conducted in one-on-one sessions with CCCNMO HUD-certified counselors. Group workshops are also available.
Services include:
Rental Counseling
Homeless Counseling
Pre-Purchase Home Buyer Counseling
Mortgage Delinquency/Foreclosure Prevention Counseling
Post-Purchase Home Owner Counseling
For more information contact Paige Orscheln, HUD-Certified Housing Counselor: porscheln@cccnmo.org
Frequently Asked Questions: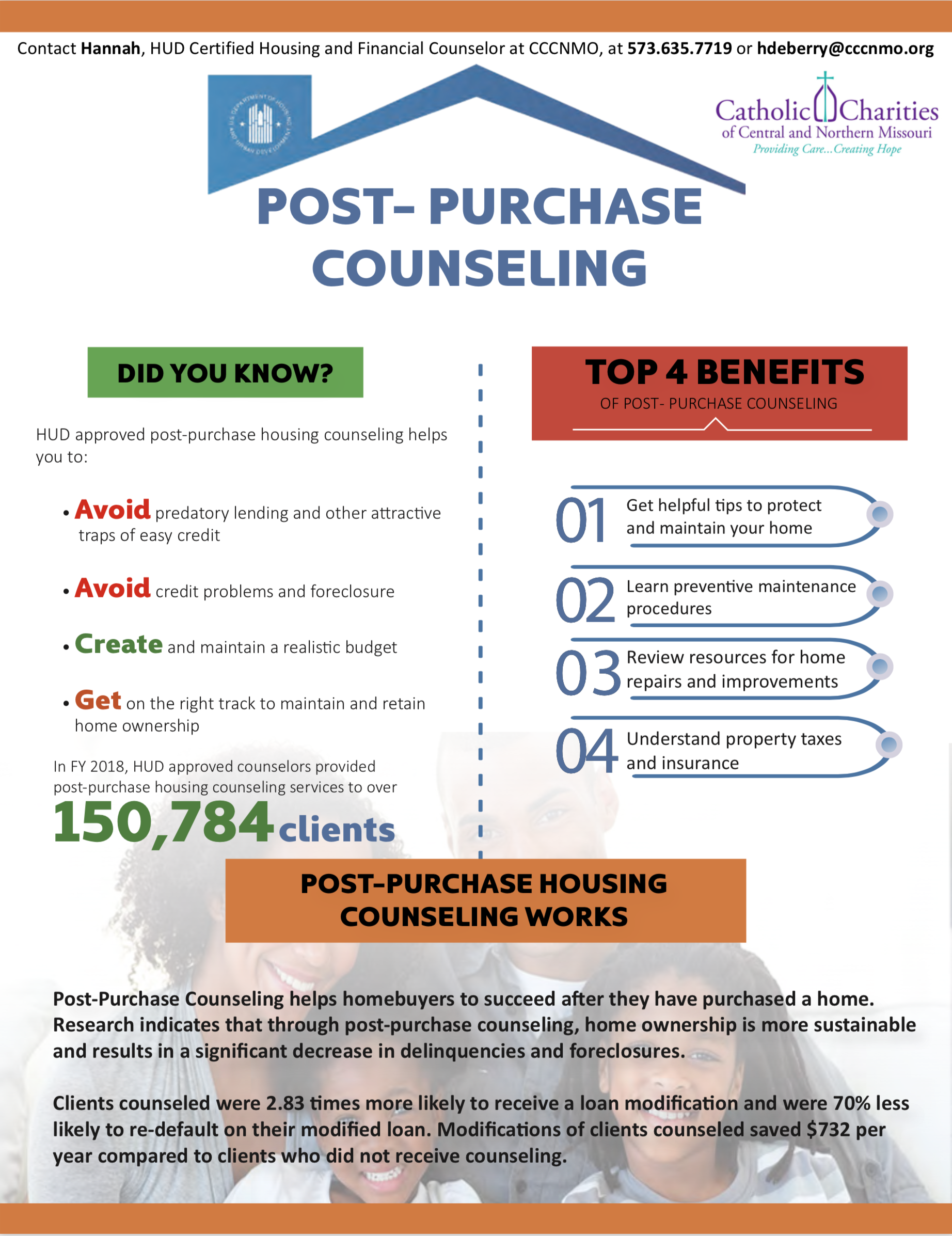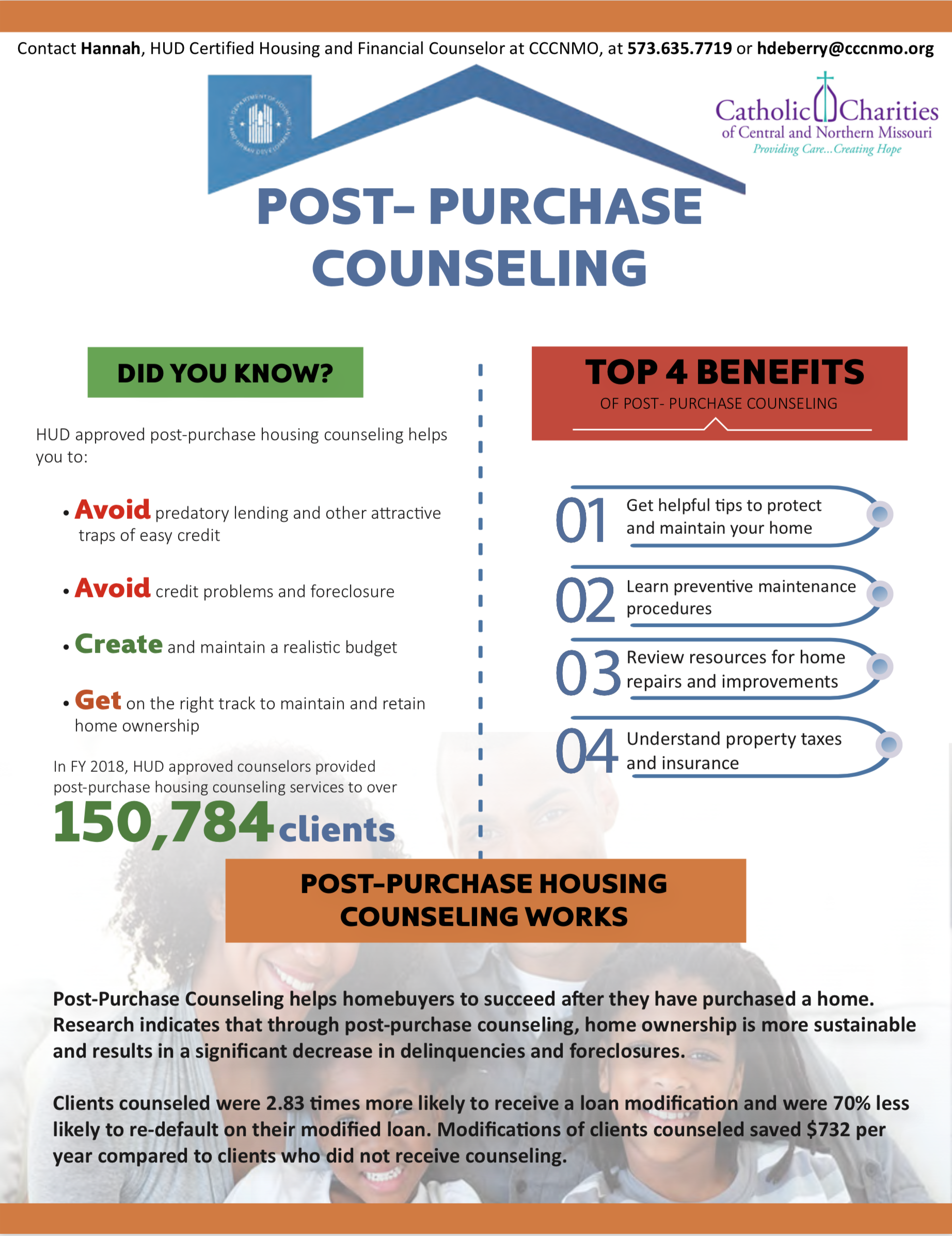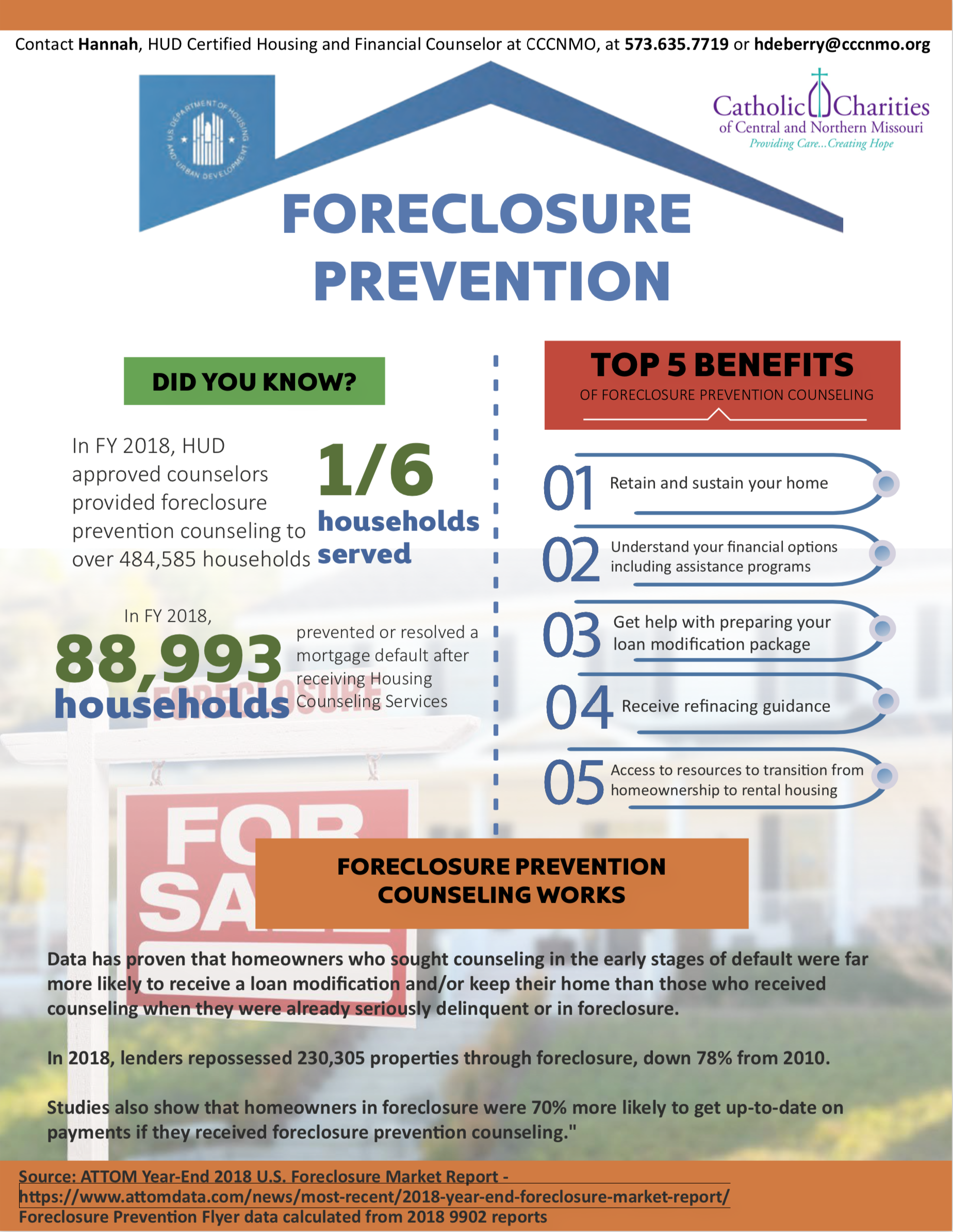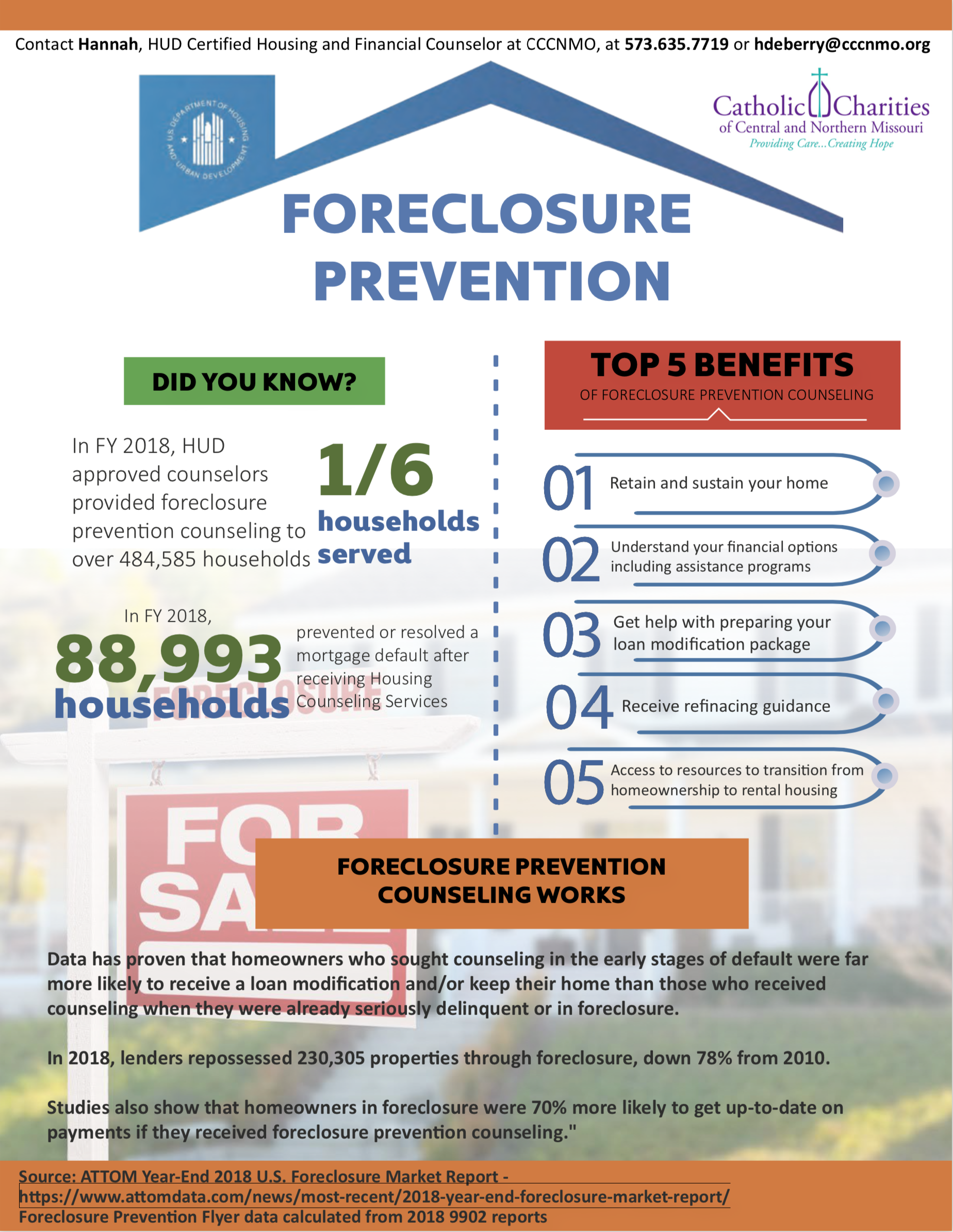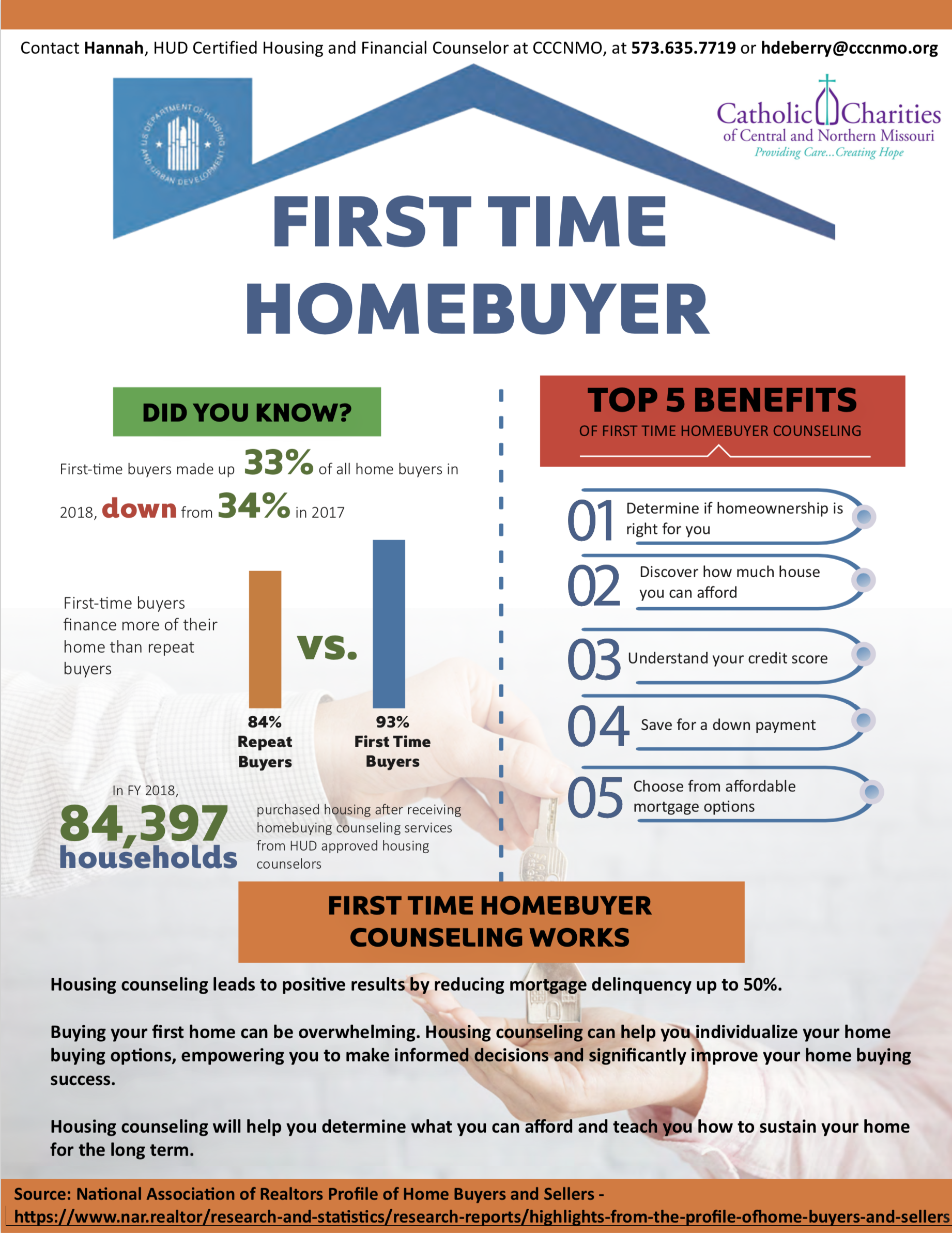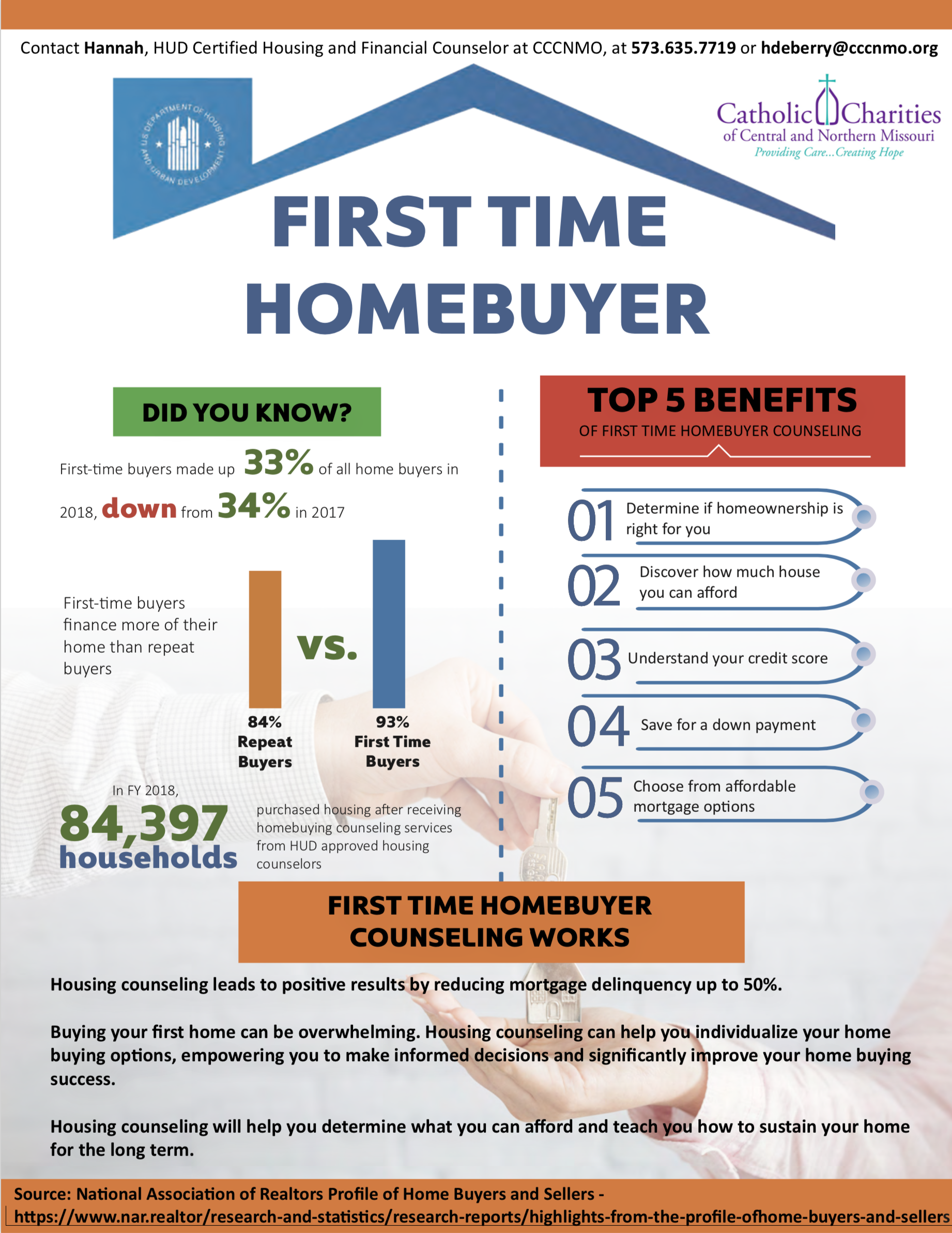 Catholic Charities of Central and Northern Missouri
Agency Phone:
573-635-7719
---
JEFFERSON CITY
1015 Edmonds Street
Jefferson City, MO 65109
COLUMBIA
1240 E. Brown School Rd.
Columbia, MO 65202
SEDALIA
421 West 3rd Street
Sedalia, Missouri 65301
---
Mailing Address
Catholic Charities of Central and Nothern Missouri
P.O. Box 104626
Jefferson City, MO 65110
---
Diocese of Jefferson City
Chancery Offices
2207 West Main Street
Jefferson City, MO 65109
Phone: (573) 635-9127
diojeffcity.org