Mid-Missouri Self Measurement of Blood Pressure program launches with locations and facilitators ready to onboard clients
FOR IMMEDIATE RELEASE Media Contact: Ashley Wiskirchen | Director of Communications | awiskirchen@cccnmo.org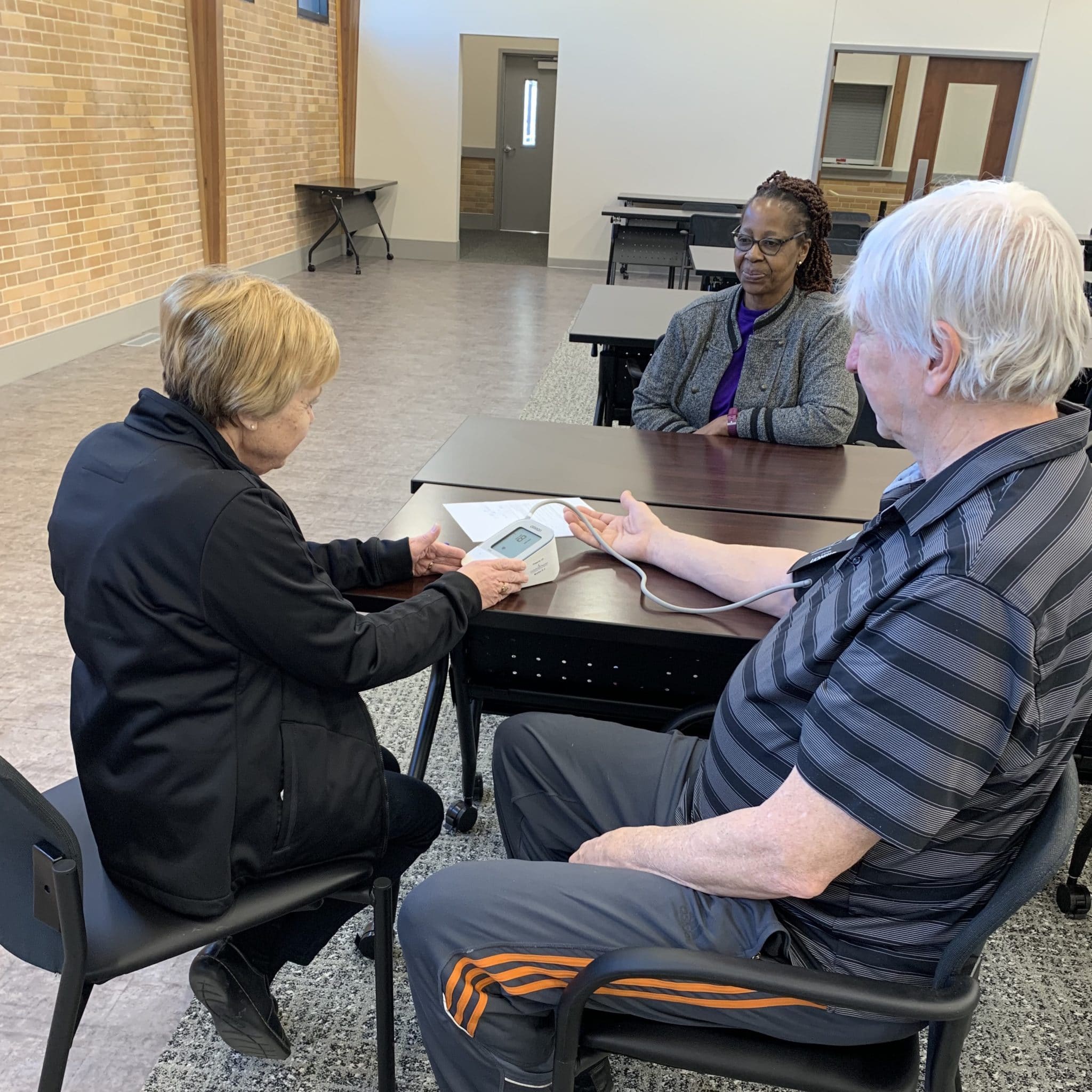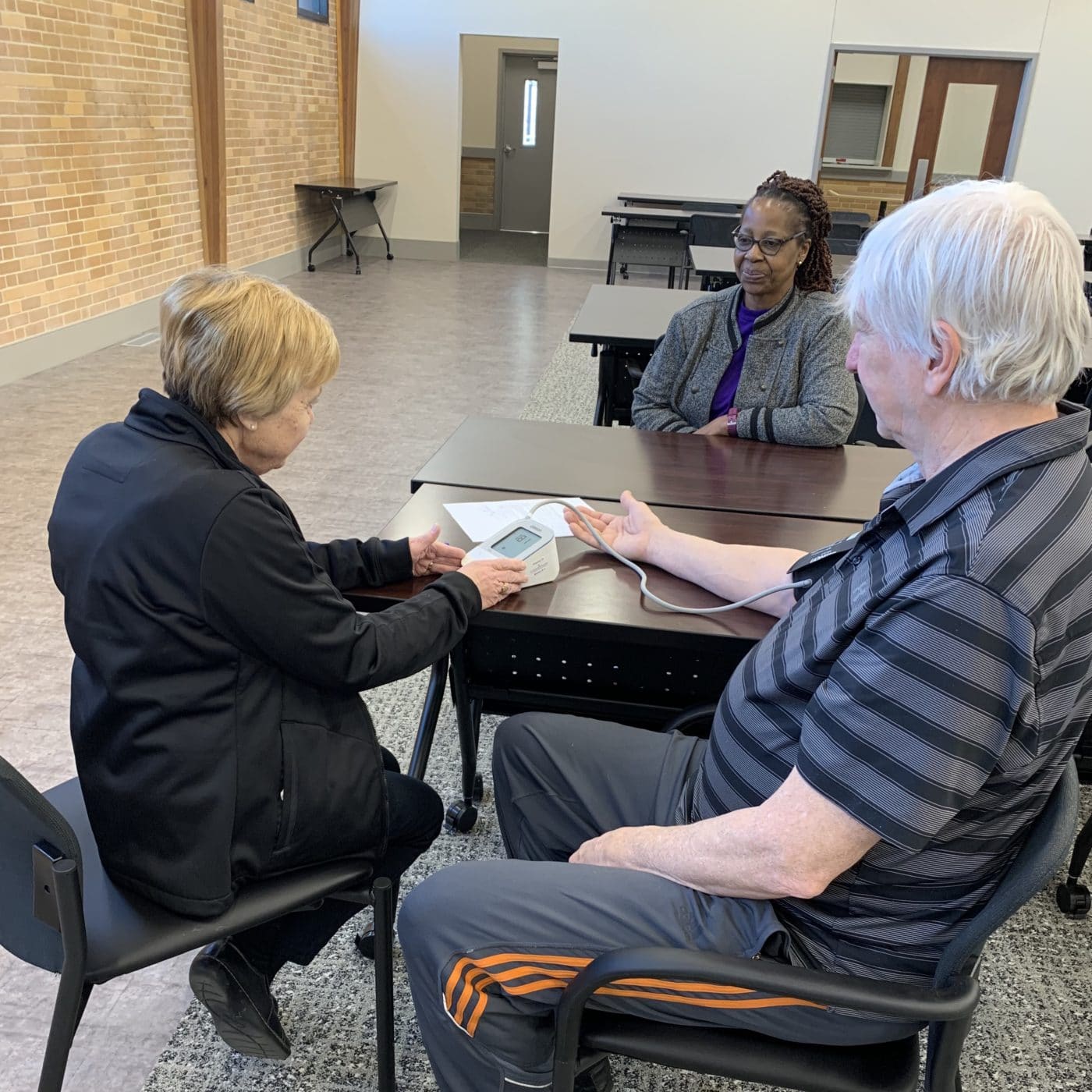 JEFFERSON CITY, MO. On Monday, local healthcare centers, community organizations, churches, and cultural ministries partnering with Catholic Charities of Central and Northern Missouri (CCCNMO) on the Mid-Missouri Self-Management of Blood Pressure (SMBP) program launched their sites with facilitators on-hand to begin serving clients. This program facilitates the Healthy Heart Ambassador-Blood Pressure Self-Monitoring Program (HHA-BPSM) across Boone and Cole Counties.
Upon enrollment in the program, participants are trained to accurately self-measure their blood pressure to reach their health goals. They also participate in one-on-one consultations with trained program facilitators during office hours and weekly check-ins by phone, email, or text. Participants also attend monthly nutrition seminars to learn about the effect of diet on blood pressure goals.
Facilitating partners are equipped with blood pressure monitors, training materials, and CDC-trained facilitators. Sites are distributed across Boone and Cole counties in locations frequented by community members to expand program access to clients in familiar, convenient settings.
These locations include Aging Best and Live Well By Faith under Columbia/Boone Public Health Department (hosted by Friendship Baptist Church) in Columbia, MO and Building Community Bridges, El Puente Hispanic Ministry, and CCCNMO in Jefferson City, MO. The El Puente Hispanic Ministry location offers services in English and Spanish. Details on site locations, facilitators, and instructions to enroll are housed online at cccnmo.diojeffcity.org/smbp.
"Our ability to facilitate the Healthy Heart Ambassador-Blood Pressure Self-Monitoring program through the Mid-MO SMBP will empower participants to manage their blood pressure and reduce cardiovascular diseases including incidents such as stroke or heart attack," shared Judith Mutamba, Director of Catholic Charities Health and Nutrition Services.
"Additionally, we are excited about the partnerships we are building with community agencies to best serve our communities," Mutamba said.
"In the low-income community we encounter, we see many people affected with high blood pressure and diabetes, and many of these people are not ready, prepared or are averse to going to the doctor," Alicia Edwards, Executive Director of Building Community Bridges shared.
"This program allows these people to learn about issues with blood pressure and address it with people who look like them, who are peers to them, so that stigma of learning about healthcare and taking action is removed," Edwards said.
Studies from the American Heart Association have indicated that implementing the HHS-BPSM program successfully can reduce the risk of cardiac events including stroke and heart attack. The program also seeks to empower clients with improved health literacy by providing one-on-one opportunities for enrollees to meet with their facilitators, ask questions, and learn about their health without feeling intimated in a healthcare office setting.
"Information is received very differently based on who is giving that information," Edwards said, "when we have facilitators who are right in the community, in a location that is familiar to these clients, we can talk peer-to-peer with trust, explaining in layman's terms what many of these people have been told by their doctors but may not fully understand."
CCCNMO is prepared to support the growth of the Mid-MO SMBP program as interest, trained facilitators and participant numbers grow.
###
Catholic Charities of Central and Northern Missouri (CCCNMO) is a 501(c)(3) social service agency, and an entity of the Diocese of Jefferson City, responding to the needs of people in 38 counties regardless of faith, culture, or situation. This includes services for refugees and immigrants, those with food insecurity, mental health needs, health and nutrition education, basic household and shelter needs. For more information, visit cccnmo.diojeffcity.org.