Local Afghan resettlement effort continues; 248 arrivals so far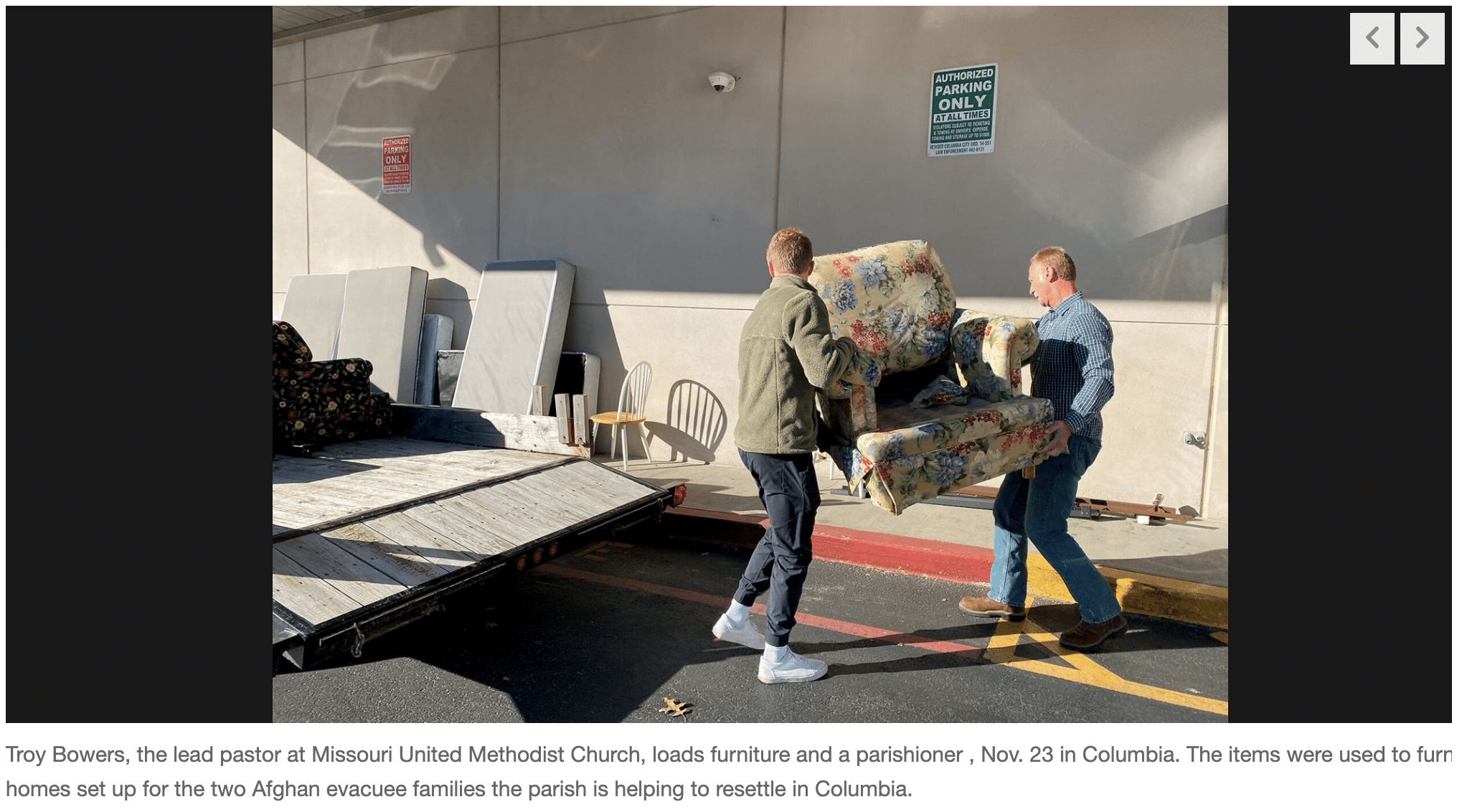 By Abigail White | December 22, 2021
Linda Robb has done a lot to help in her parish's efforts to resettle Afghan evacuees, but her favorite memory includes a late night drive, Christmas lights and Columbia staple Shakespeare's Pizza.
Robb, one of three Afghan Evacuee Mission Coordinators for Missouri United Methodist Church, vividly remembers sitting in the back seat next to an Afghan family's 4-year-old son as he nodded off after pizza.
"His head just rocked over my shoulder and my heart went to my knees," said Robb, "It was just too precious."
The group, led by Robb, Brenda Walker and Melissa Clarke, has worked with Catholic Charities of Central and Northern Missouri to resettle two families in the Columbia area.
Since the sudden and disruptive fall of the Afghan government in August, Catholic Charities' Refugee Services has helped 248 Afghan refugees find homes in mid-Missouri.
The first Afghan refugee arrived Sept. 26, and the organization has also resettled 25 refugees this year from other areas of the world.
Catholic Charities Executive Director Dan Lester said the pace of the Afghan resettlement effort has been quicker than most. Usually, the organization gets several weeks' notice. With Afghan evacuees, that notice has dwindled to as few as two to three days.
Lester said that mid-Missouri is expecting to settle around 50 more Afghan refugees by the end of January. And while they are expected to resettle fewer refugees from other locations than they had previously anticipated, Lester said that they are still plenty busy.
Read the full story online:
https://www.columbiamissourian.com/news/local/local-afghan-resettlement-effort-continues-248-arrivals-so-far/article_d71080b2-62a8-11ec-970f-d7f39a5eef4b.html