KRCG Features CCCNMO's resettlement efforts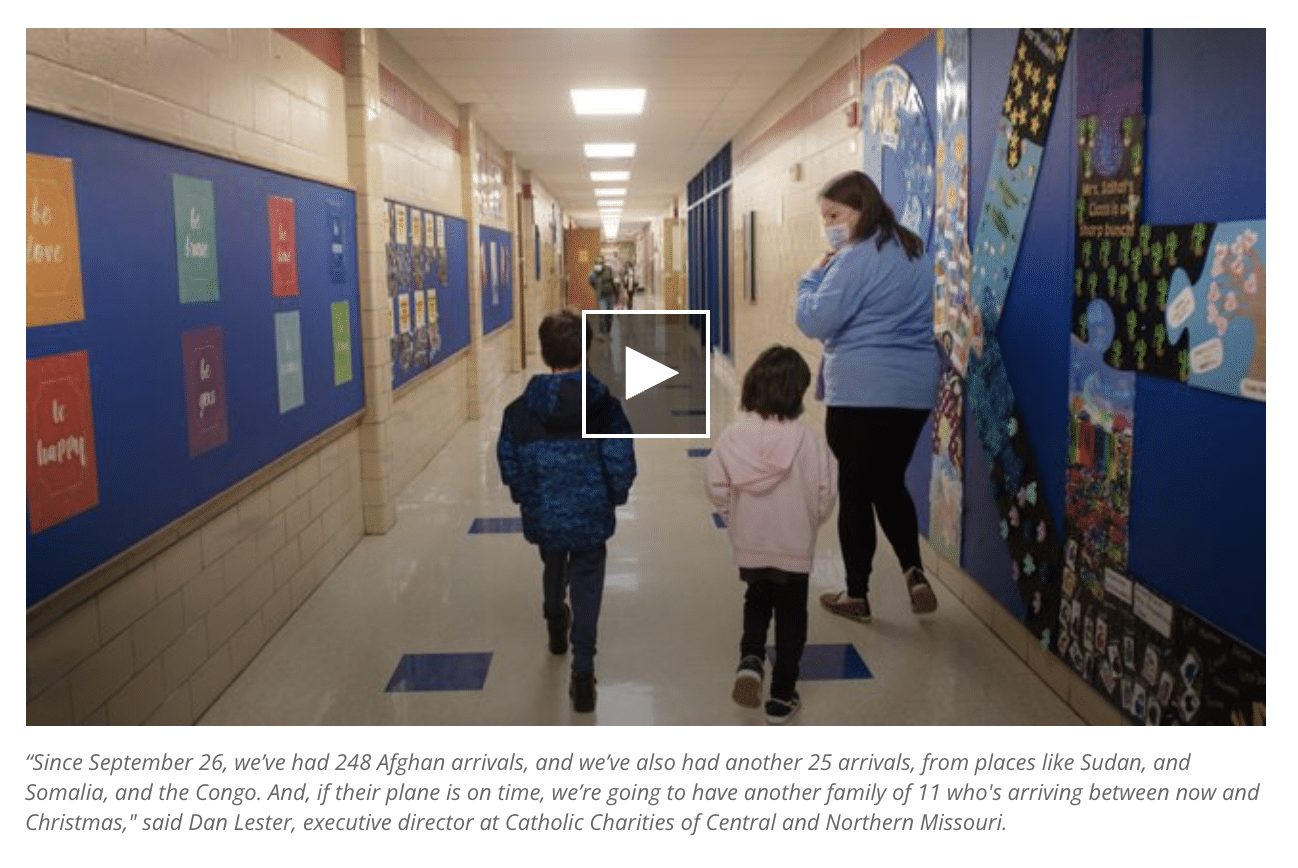 Nearly 250 Afghan refugees have resettled in mid-Missouri
by Jessica Hart | Thursday, December 23rd 2021
JEFFERSON CITY — Mid-Missouri is welcoming more Afghan refugees this holiday season.
"Since September 26, we've had 248 Afghan arrivals, and we've also had another 25 arrivals, from places like Sudan, and Somalia, and the Congo. And, if their plane is on time, we're going to have another family of 11 who's arriving between now and Christmas," said Dan Lester, executive director at Catholic Charities of Central and Northern Missouri.
Lester added he and his staff are working on food boxes to give to all the refugees this holiday season.
Watch the full video here:
https://krcgtv.com/news/local/nearly-250-afghan-refugees-have-resettled-in-mid-missouri