Columbia Missourian: Local organizations prepare for Ukrainian refugees without certainty of arrival
BY MARTA MIEZE | Mar 28, 2022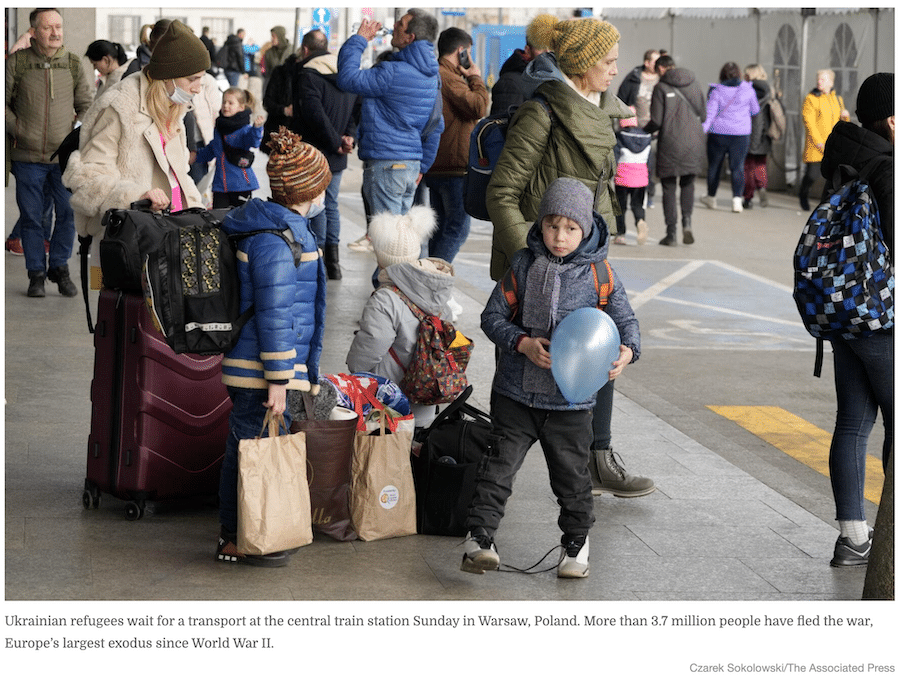 Since Russia invaded Ukraine a month ago, 3.8 million refugees have fled their home country in search of safer places to stay.
According to the United Nations High Commissioner for Refugees, the number continues to increase daily.
Refugees have flooded to nearby European countries, and the White House announced plans Thursday to welcome up to 100,000 Ukrainians and others fleeing from Russian aggression. The emphasis in the U.S. so far is reuniting families.
"In particular, we are working to expand and develop new programs with a focus on welcoming Ukrainians who have family members in the United States," according to a White House news release.
That promise leaves refugee assistance efforts in Columbia and elsewhere in the U.S. awaiting more information to guide their future action. When refugees arrive, they can legally reside in the country of resettlement and are eligible for federally funded cash assistance for up to eight months.
Unlike Canada, the U.K. and members of the European Union that are waiving or fast-tracking visas, however, the United States has not yet ramped up its response. That means uncertainty for refugee assistance programs in Columbia and elsewhere in the country.
Two local nonprofit organizations are beginning to gather resources, while Columbia Public Schools and state agencies are already trying to prepare for the possible impact.