City of Refuge partners with Catholic Charities
to provide temporary administrative "hub" amidst office closure
COLUMBIA, MO. After sustaining water damage that caused the temporary closure of its Columbia location at 1240 E. Brown School Road, Catholic Charities of Central and Northern Missouri has found a temporary hub for operations with the help of City of Refuge.
The temporary office space, located next to City of Refuge at 2 E. Walnut Street in Columbia, will serve as an administrative home-base for the Catholic Charities Refugee Services program, beginning Monday, January 9.
Debbie Beal, executive director of City of Refuge, saw the benefit of providing office space to Catholic Charities to house administrative staff, files, and serve as a hub for the program almost immediately.
"When Catholic Charities called with the news of their dilemma, we were grateful that we could help," Ms. Beal shared, "The timing is perfect – the portion of our facility that faces East Walnut Street will eventually become our preschool, but for now it is the ideal space for Catholic Charities to serve clients who both our organizations care so much about serving well."
Over the holiday break, the Catholic Charities location in North Columbia sustained heavy water damage from two water lines that froze and burst amidst freezing temperatures at the end of December 2022.
"There was anywhere from one-half inch to three inches of water that covered just about all 8,700 of our square feet of office space, including not only our public areas, but our workspace and large conference room at the 1240 E. Brown School Road location," Ken Palermo, director of refugee services at Catholic Charities said.
The damage comes on the heels of hosting a Holiday Open House just days prior where community partners gathered to enjoy cookies and hot chocolate while they visited with Catholic Charities staff and board members.
"The work that we do will continue," Mr. Palermo shared, "Our staff are resilient and are now working remotely, we have two arrivals scheduled this month, and we are shifting our operations to ensure our clients are still receiving the resettlement services they need from our agency."
Both organizations share the goal of helping refugees find security and have the best possible experience as they overcome obstacles in navigating their new lives in mid-Missouri. Catholic Charities and City of Refuge are confident in their ability to work together in this mission, with the support of the local community.
"We are grateful for the partnership with City of Refuge, and I think it is incredibly fitting for both of our agencies, as City of Refuge often provides care for refugees in Columbia after Catholic Charities exhausts our abilities to do so as the local resettlement agency for mid-Missouri," Mr. Palermo said.
"We value the opportunity to help Catholic Charities provide ongoing services to refugees in our community. We are grateful that our new facility can bless refugees and that our proximity to our partners at Catholic Charities will be convenient to those we both serve," Ms. Beal continued, "We are looking forward to the ways that this temporary physical nearness will allow us to work together to build toward many more future endeavors for the benefit of our refugee friends."
###
Catholic Charities of Central and Northern Missouri (CCCNMO), an entity of the Diocese of Jefferson City, responds to the needs of people in 38 counties regardless of faith, culture, or situation. This includes services in mental health, food security, health and nutrition education, disaster preparation and response, family reunification through immigration legal services, and resettlement of refugee as the local resettlement agency of mid-Missouri. For more information, visit cccnmo.diojeffcity.org.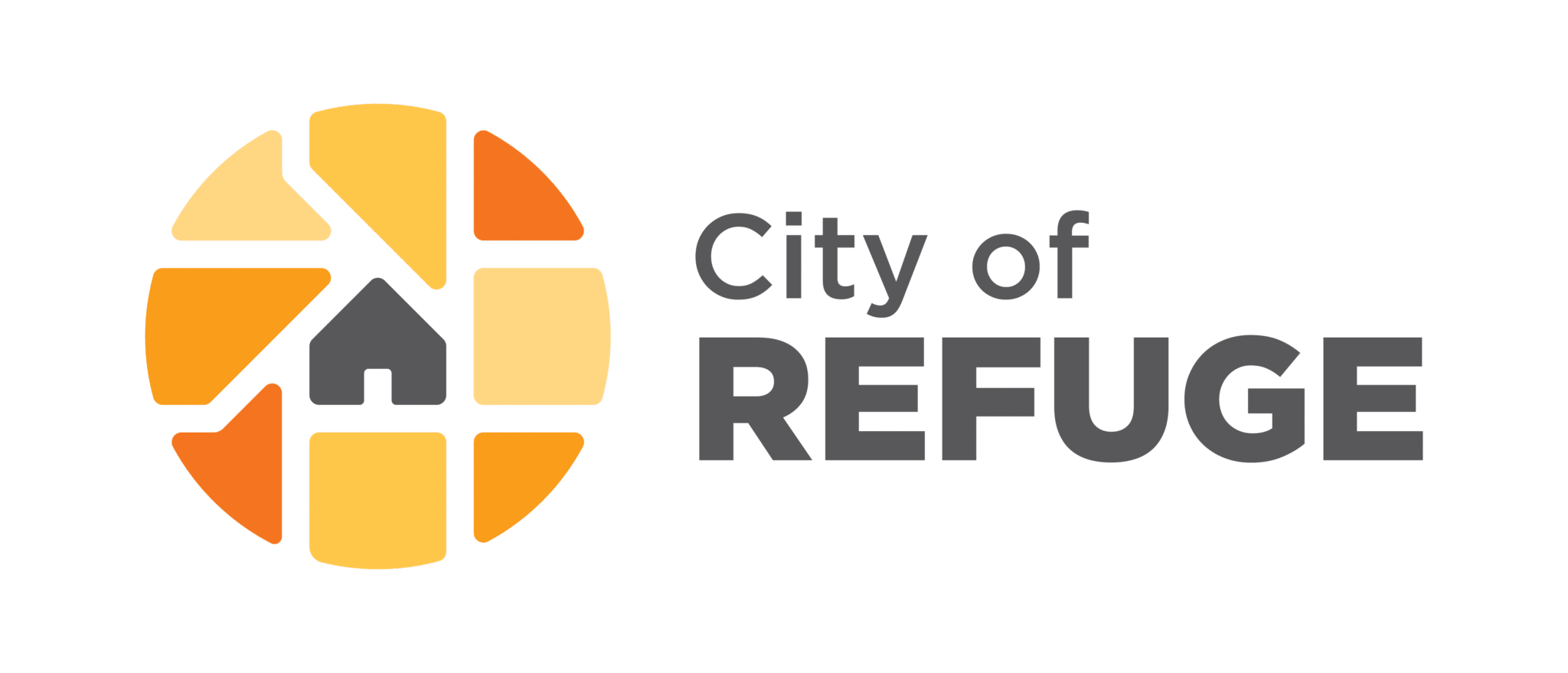 City of Refuge is a 501(c)(3) non-profit organization created to help refugees recover and regain control of their lives. We help refugees become productive, successful, and contributing members of our community. Learn more about their work online at cityofrefugecolumbia.org.