Catholic Charities of Central and Northern Missouri to open doors to client-choice food pantry serving Cole County residents
FOR IMMEDIATE RELEASE | Media Contact: Ashley Wiskirchen, Director of Communications, awiskirchen@cccnmo.org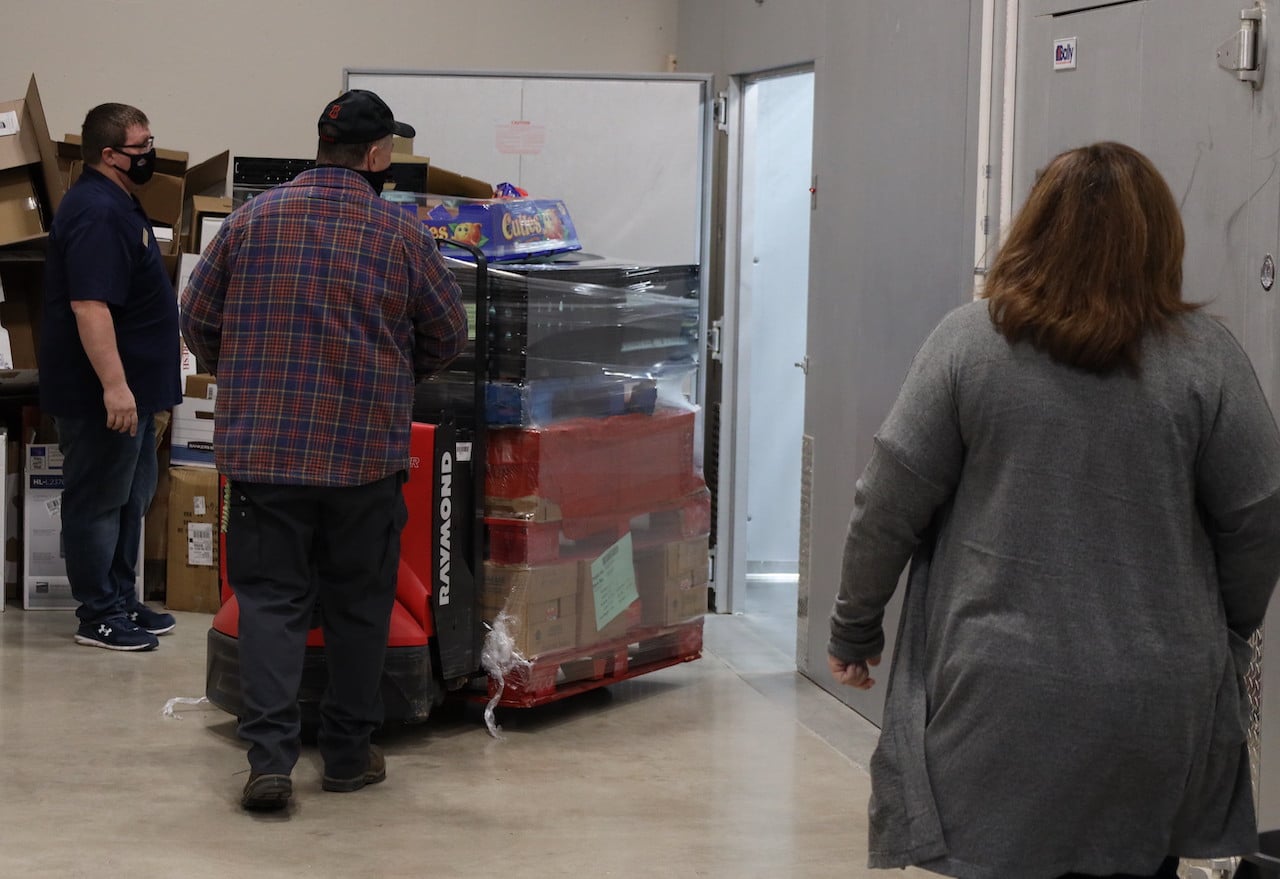 JEFFERSON CITY, MO. Catholic Charities of Central and Northern Missouri (CCCNMO) will open the Catholic Charities Food Pantry doors to Cole County residents Wednesday, January 19 from 4:00 PM to 7:00 PM at 1015 Edmonds Street in Jefferson City. This "soft-opening" will allow Catholic Charities Health and Nutrition Services staff to test software, streamline workflows and assess needs before the Grand Opening, slated for March 2022.
The pantry is a full-service client-choice grocery model that allows participants to shop for food in person or place orders online to pick up during regular pantry hours. Open four days each week, with evening and weekend hours, the pantry aims to make shopping hours available to participants without interrupting regular working or school hours.
The new facilities on Edmonds expand the community's ability to provide fresh produce and dairy to individuals and families struggling with food insecurity. The client-choice model, presented much like a grocery store, encourages participants to choose food items that are healthy, fresh, and familiar. An on-site demonstration kitchen will use ingredients offered within the pantry to present new recipes, with full instructions to shoppers.
SmartChoice, the online food pantry ordering platform, is one of the innovative systems that will be tested during the soft-opening period. The web-based SmartChoice software allows clients to create grocery orders for pick-ups while managing inventory for staff in real-time. The software even allows for low-contact shopping and pickup, especially convenient with the rise of COVID-19 concerns nationwide.
"We're excited to bring the SmartChoice program to Missouri," food programs coordinator, Lori Stoll, said, "it will allow families with busy schedules or people with limited resources to shop online and pick up their groceries."
To set up food pantry membership, first-time visitors are encouraged to bring a photo I.D. and piece of mail verifying their Cole County address. If a resident is unable to bring these materials, they are not disqualified from receiving food.
The pantry will be open regularly on Mondays and Wednesdays in the evenings, and Fridays and Saturdays during the day. The full pantry schedule can be found online at cccnmo.diojeffcity.org/events, with details on the pantry available at cccnmo.diojeffcity.org/pantry.
"We are looking forward to seeing this dream realized, these doors open, and residents getting food from our pantry," CCCNMO Executive Director Dan Lester said, "We've waited for this moment for the past three years and are so glad it's finally here."
###
Catholic Charities of Central and Northern Missouri (CCCNMO) is a 501(c)(3) social service agency, and an entity of the Diocese of Jefferson City, responding to the needs of people in 38 counties regardless of faith, culture, or situation. This includes services for refugees and immigrants, those with food insecurity, mental health needs, health and nutrition education, basic household and shelter needs.
For more information, visit cccnmo.diojeffcity.org.
---