Catholic Charities looks to mid-Missouri community to help welcome Afghan refugees
Gabrielle Cone, KOMU 8 News | Nov 5, 2021 | Read the full article online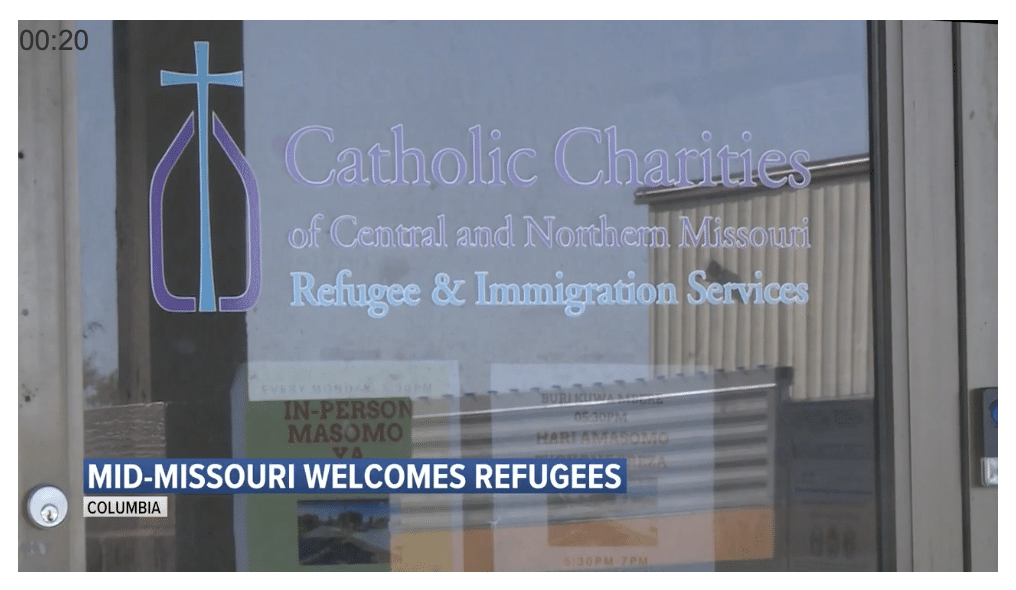 COLUMBIA − After President Joe Biden announced the withdrawal of the US military in Afghanistan, many who have always called Afghanistan home were left in what the Catholic Charities of Central and Northern Missouri (CCCNMO) calls a "life or death" situation.
Samantha Moog, director of refugee resettlement for CCCNMO, said after the withdrawal, the United States airlifted 100,000 people out of Afghanistan through Operation Allies.
"Communities across the country are being called upon," Moog said, to which she then called upon the Columbia and mid-Missouri community for help.
____________
Read the full article online: https://www.komu.com/news/midmissourinews/catholic-charities-looks-to-mid-missouri-community-to-help-welcome-afghan-refugees/article_f44d6eea-3e74-11ec-a537-d3c0783a9c40.html