Catholic Charities in diocese is better prepared for disaster relief
This article originally appeared on The Catholic Missourian's website and can be read in its entirety there.

READ THE FULL ARTICLE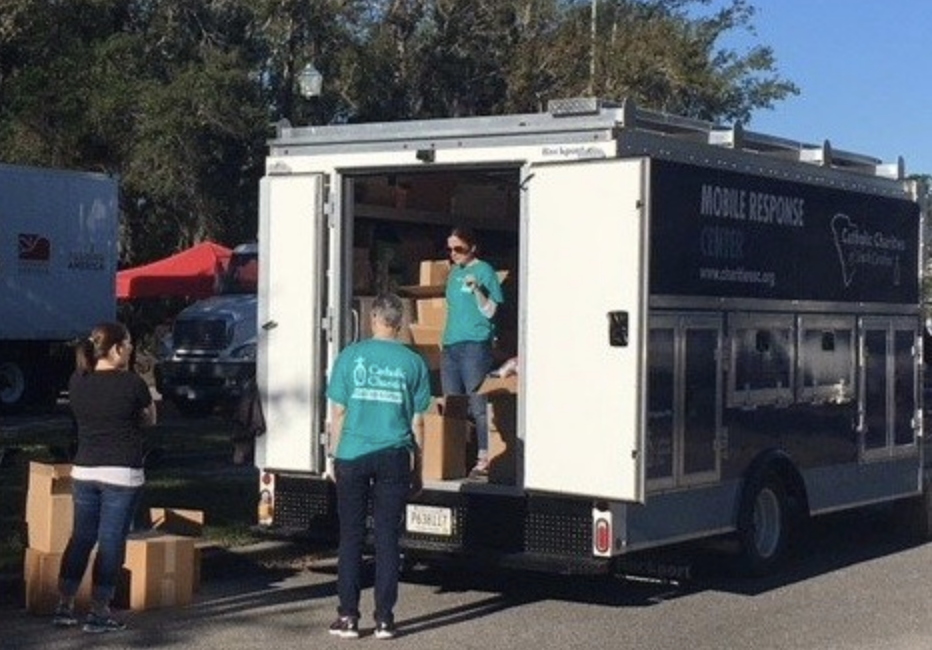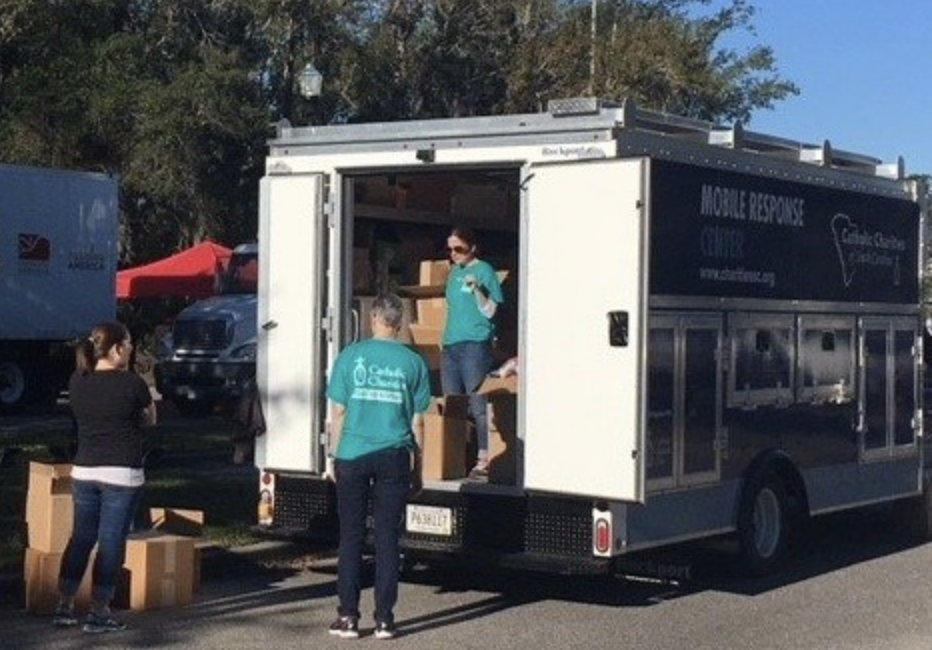 Alissa Marlow has gotten a crash course in disaster relief over the last several months.
The director of community services for Catholic Charities of Central and Northern Missouri (CCCNM) recently returned from a weeklong workshop on disaster relief with Catholic Charities USA.
The training program was held in Colorado Springs, Colorado, in early December and was geared toward equipping attendees in best practices for disaster-response efforts on a local level.
"It was a wonderful training session for our staff to attend," stated Mrs. Marlow. "We not only learned about disaster care management but also about the network we have with other Catholic Charity agencies."
Mrs. Marlow is no stranger to disaster relief and its need for networking. In late October, she traveled to Myrtle Beach, South Carolina, for close to two weeks and assisted with Hurricane Florence relief and recovery efforts.
She was able to deploy from Missouri and head south thanks to a grant that covered her expenses.
She told The Catholic Missourian that she arrived in South Carolina with some trepidation.
"I wasn't sure what I was getting into," she stated. "I had never done anything like this. When I realized that I was going to be deployed, I started following Catholic Charities and the hurricane on Facebook and learned about the distribution efforts that were under way."
The hurricane affected eight South Carolina counties.
Upon arrival, Mrs. Marlow worked with Catholic Charities of South Carolina's office in the Pee Dee region.
"I was involved with their distribution days where we helped folks who were impacted by the hurricane with hygiene kits, food, and cleaning supplies," she said. "We also instructed people on how to navigate the public-assistance system."
The assessment of needs included immediate, intermediate and long-term needs of the local community.
Each situation was evaluated on a case-by-case basis.
One of the more memorable people Mrs. Marlow met and helped was a survivor of Hurricane Matthew, which struck the Carolinas in 2016.
He was a homeowner who had elevated his house 12 feet after Matthew. He had recently retired and could no longer afford the flood insurance and hoped that the work he had done on raising his house would be enough.
It wasn't. When Florence struck, it sent four feet of water into the house.
With no insurance, he was not eligible for assistance from the Federal Emergency Management Agency (FEMA).
However, Catholic Charities ensured that he had a place to stay and coordinated groups to assist with the cleaning and repairing of his home.
---