Career Opportunity: COVID-19 Response AmeriCorps Member
Background
AmeriCorps is the federal agency connecting individuals and organizations through service and volunteering to tackle the nation's most pressing challenges. Catholic Charities of Central and Northern Missouri is seeking applications for an AmeriCorps Member who will provide direct services to our clients impacted by COVID-19. These services will range from case management to basic needs assistance and developing supporting programs that enhance our agency's capacity to respond to COVID-19 impact in our service area.
---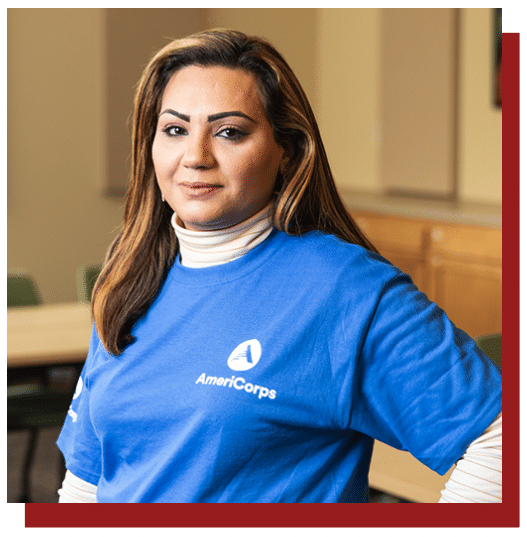 Role Summary
This AmeriCorps Member will utilize the Disaster Case Management Model to match those affected by COVID-19 to the resources cited within their recovery plans. This position is a part of Catholic Charities USA's (CCUSA) COVID-19 Response Program, a national intermediary project. This role will join a network of staff serving in similar roles throughout the country to facilitate COVID-19 response plans at member agencies.
Duties and Responsibilities:
In this role our AmeriCorps Member will:
Conduct needs assessments with clients
Provide services for identified needs
Complete post-assessments to measure outcomes as a result of receiving services
Complete specific program assignments from the Site Supervisor to support COVID-19 related and basic needs services across the agency.
Work closely with the Lead Disaster Case Manager at CCCNMO to provide services and referrals to those impacted by COVID19.
Oversee outreach to communities within the agency's 38-county service area to ensure local agencies and nonprofits are referring clients to CCCNMO when applicable.
---
---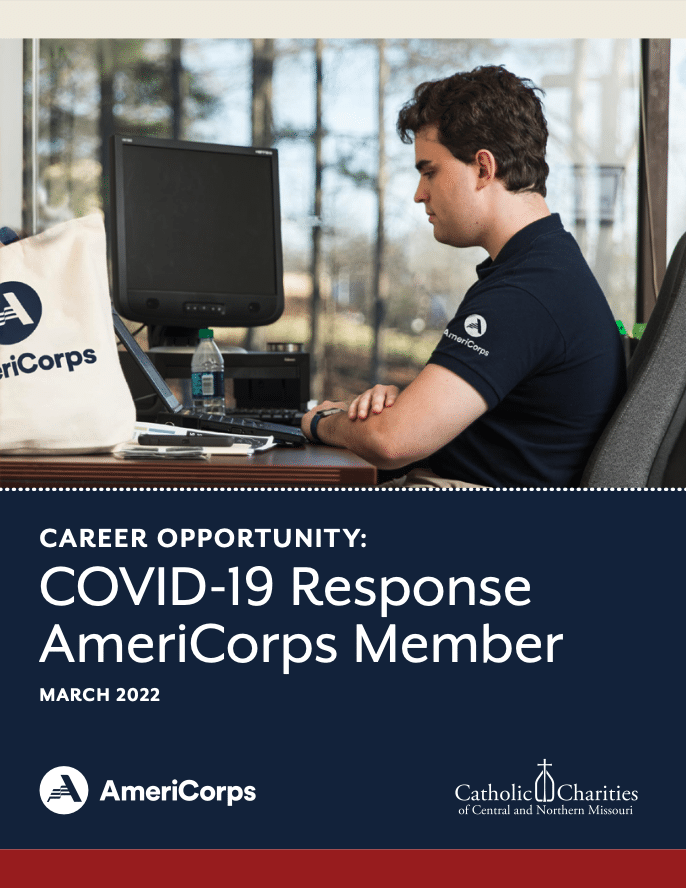 Knowledge, Skills, and Abilities
Ideal candidates:
Possess a willingness to serve all those impacted by COVID-19 regardless of race, religious beliefs, ethnicity, gender or legal status.
Are willing to travel within service area to meet with clients and attend county unmet needs meetings as needed.
Are familiar with, or ready to master, a variety of technology platforms including:

Zoom
Microsoft Outlook and Teams
One-Drive
Program Benefits
On-site training
Living Allowance
Health Coverage
Childcare assistance if eligible
Stipend
Permits attendance at school or another job during off-hours
Education Award upon successful completion of service
Other Considerations
Car recommended
Strong team work desired
Interest or experience in social services or disaster services desired
Experience or interest in community organization would be an asset to this role
---
---